Maybe it's shocking. Maybe it's not. But according to the Gallup Poll, it's a reality:
Almost 90% of workers worldwide are either "not engaged" with or "actively disengaged" from their jobs.
Sorta drives home the point about the value of earning happy, doesn't it?
With that stat in mind, it's no surprise that the thought of becoming an e-commerce entrepreneur is an attractive option to more and more people.
But how can one smoothly begin the transition into a vocation where marketing skills are essential?
Enter Google Primer.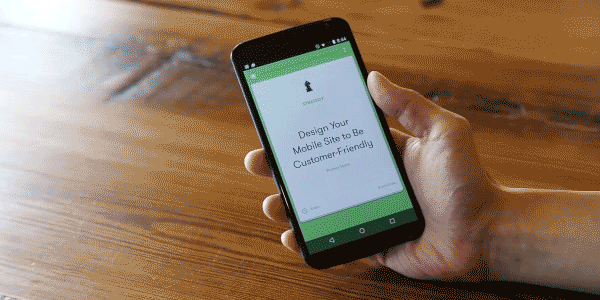 It's the re-launch of an app designed to disburse five-minute snippets of marketing know-how, and it's free, because by definition, the more online business there is, the more Google will benefit.
But that's fine. The benefit works both ways. This is an ideal resource for ambitious self-starters who see marketing knowledge as a tool to get sharper.
The app includes two useful features:
Personalized Next Steps

: Every lesson ends with a short activity that helps you apply what you learned and sets a starting point for your enterprise.

Bookmarking and Sharing

: Saves content to your profile or sends it to someone else in your circle who might also benefit from it.
Here are a few of the lessons that would be relevant to newbies and experienced entrepreneurs alike:
Make Email Marketing Your Inbox Secret Weapon … tips on building a base of potential customers; remember, 91% of people check their e-mail every day.

Evolve Your Ad Campaigns with Programmatic Buying

… puts the critical component of brand marketing into easily understandable terms.
Design Your Mobile Site to Be Customer-Friendly

…

seriously, if you haven't added a mobile component to your platform, you're well on your way to being a 21st century blacksmith.



There are also lessons that cover tracking acquisition, customer behavior, and outcomes using digital metrics.
Everybody can spare five minutes here and there throughout the day. Google Primer offers a soft landing into a gateway that could well result in your oath of allegiance to the Yoda Code and the Dot Com lifestyle it can shower upon you and yours.
So don't diss free. Get the app. A much more lucrative life awaits!